Our experience in managing the business establishment needs of international clients is second to none.
Establish your business in Australia with confidence
Securing your business in Australia can be a daunting task, and we are here to support you by providing the guidance needed to get it right the first time. We can provide a range of business registration, company formation, resident director, and support services to meet your needs. Simply enquire now and we will get in touch.

Services Overview
New: Our Online Guide to registering a company in Australia
You may wish to seek assistance with all or any of the following services in order to sucessfully establish a private company in Australia:
Choosing Your Business Structure
Advice on common business and legal structures in Australia
Advice for for e-commerce, amazon.com.au, ebay.com.au, and online retailers.
Incorporation of a proprietary limited company with the Australian Securities Investment Commission (ASIC).
Resident Director (Nominee) Services as required by corporations law
Pre-registered shelf company options available
Ability to act as foreign agent for foreign registered companies
Business Registration Services
Business Support Services
Assistance with the establishment of a business banking account
Company compliance and ASIC annual review service
Provision of a Registered Office Address in Australia
Provision of a Business Address Facility (Virtual Office) in Australia
General business support as required
Related corporate secretarial services
Accounting Support Services
Bookkeeping services
Payroll services
Management Accounting services
CFO services (provided by a fully qualified and experienced chartered accountant with international experience)
Legal & Migration
We have close relationships with a number of local migration agents and commercial law firms, to help clients find support for their more complex legal concerns. For an overview of Business Visa requirements for those customers wanting to do business and live in Australia read here.
ABN Australia has significant experience in managing the needs of international businesses looking to establish or enquire about setting up business in Australia - ranging from large international listed businesses right through to smaller enterprises looking to set up a regional sales or administrative office.
We have been serving as business registration specialists for over 40 years, and have now helped more than 150,000 Australian's and overseas businesses establish their business in compliance with local regulations and procedures. Most importantly, we actually love working with clients from around the world, and finding out about their stories and experiences!
Our fees are incredibly affordable and we are able to scale our services to meet your individual needs. Please get in touch to discuss our services. You can contact us on contact@abnaustralia.com.au, call us on +61 1300 226 226, or use the enquire now form up above.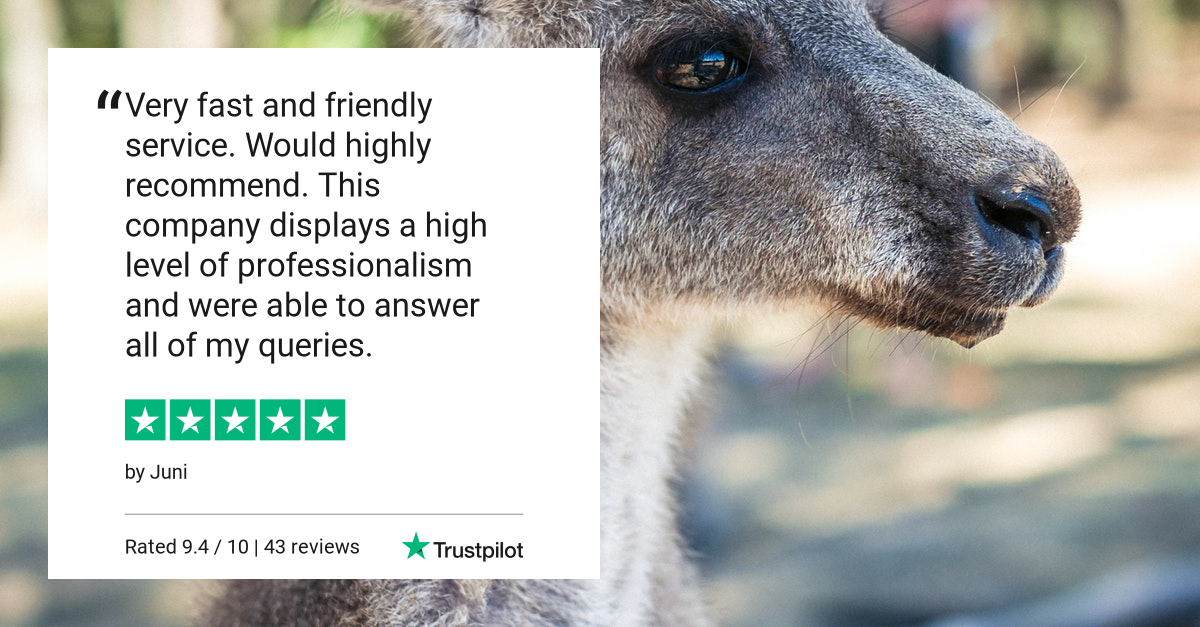 ---
Why Australia?
Education, innovation and science underpin Australia's economic prosperity and job creation.
Australia's highly educated, multilingual and multicultural workforce has an entrepreneurial spirit. The country has world-leading capabilities in blockchain and quantum computing, and its robust startup ecosystem has strong competencies in agtech, edtech, fintech, foodtech and medtech.
The country is:
Ranked 5th in the world for global entrepreneurship, with almost half of all Australian firms active in innovation
Involved in cutting-edge research, contributing to over 4% of world research publications in 2017 despite having only 0.3% of the world's population
A highly skilled nation, where over 40% of the workforce has a tertiary qualification
Culturally diverse and multilingual, where 28% of the population was born overseas and 3.2 million Australians speak an Asian language and 1.4 million speak a European language.
Australia's intellectual capital, commercial focus and collaborative approach make it an ideal partner for business and investment activities.
From the Knowledge Base
---