ABN Australia's London office establishes gateway for UK businesses looking to enter the Australian market
UK businesses that are planning to expand into Australia can now benefit from ABN Australia opening its first office in London.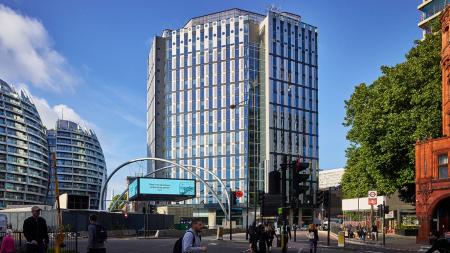 ABN Australia is Australia's leading provider of market entry, business establishment, compliance, accounting, and employer of record services for global businesses looking to enter and succeed in the Australian market.
ABN Australia Managing Director, Aaron Garry said the new London office, led by Richard Chatten-Hague, builds on trusted and established relationships in the UK and aims to support businesses with aspirations of launching in Australia.
"Our opening of the London office follows the appointment of Richard Chatten-Hague, Regional Commercial Director. The office provides Richard with the perfect opportunity to develop relationships with our clients and partners with localised support, as well as providing us with a dedicated office space to meet with businesses that are considering expansion in Australia."
Richard said: "Australia is an exciting destination now for many UK businesses, not just because of the recently announced Free Trade Agreement between the two countries, but because of the stable political and economic climate, a skilled workforce, the high standard of living and a wealthy population. Australia's location also provides UK businesses with easy access to rapidly growing markets in the Asia-Pacific region."
The London office is located at 1 Old Street Yard, London, EC1Y 8AF, and any business looking to establish a presence in Australia, or businesses that wish to partner with ABN Australia, are advised to contact Richard today for a free consultation.
Published: 3rd July 2023