From the 1st of November 2021, Australian Company Directors are required by law to verify their identity with the Australian Business Registry Service and obtain a Director ID (DIN).
Who needs to register for a DIN
Every director of a company or other entity listed with ASIC is required to register for a DIN. This includes foreign directors of Australian companies or other Australian registered bodies who do not reside in Australia.
public companies
private companies (including corporate trustees)
Australian and Torres Strait Islander (ATSI) corporations
Registered foreign companies
Incorporated associations with an Australian Registered Body Number (ARBN)
Some charities (if incorporated and/or with an ARBN)
Once a company director has obtained their DIN, we recommend they take a further step and ensure their DIN record is consistent with company register details held with ASIC.
Step 1: Apply for a DIN
For more information regarding the new director ID requirements in Australia, please visit the Australian Business Registry Service (ABRS) government website. We have also summarised the requirements via an article on our website here.
To obtain a Director ID you will need to complete the identification requirements through myGovID. If you do not have access to myGovID, then you can lodge an application over the phone or by using a paper form.
Step 2: Reconcile your DIN Record to ASIC Records | $88.00 per company
Once you obtain your new Director ID it is recommended to manually reconcile your DIN record details to any ASIC company record you are currently a director of; including details such as first name, middle names, last names, date of birth, place of birth, and residential address.
If you require assistance with reconciling your ASIC records to your DIN records please contact us for a quote.
We can provide a current ASIC extract for your company
We can reconcile existing ASIC records against your DIN records to determine any mismatches
Step 3: Update ASIC Records | $110.00 per company
Where there are errors or outdated information on your company records held with ASIC this should be rectified with ASIC as soon as possible in order to avoid potential late fees being issued by ASIC. Your DIN record details are not automatically linked to ASIC company records as these registers are currently managed by different government departments.
If you require assistance with lodging change of company detail or correction forms with ASIC please contact us for a quote. Our service includes:
We lodge with ASIC any change to your company details
We prepare all related governance documents to ensure compliance with the Corporation's Act
We can provide ongoing annual ASIC Corporate Management for your company for an additional fee
Product Overview
Introducing Australian Director Identification Numbers (DIN)
The Australian Government has enacted legislation that requires new and existing company directors to apply for a Director Identification Number (DIN). This legislation - The Treasury Laws Amendment (Registries Modernisation and Other Measures) Act 2020 (Cth) - made certain changes to the Corporations Act 2001 (Cth) (Corporations Act) introducing the requirement for all Directors to acquire a unique DIN.

From November 2021, directors will need to verify their identity as part of the new DIN requirements.

The Director Identification regime is intended to tackle illegal 'phoenixing' activities and increase Director accountability and identification. For now, DIN information will be administered and stored by the Australian Business Registry Services (ABRS), a division of the Australian Taxation Office.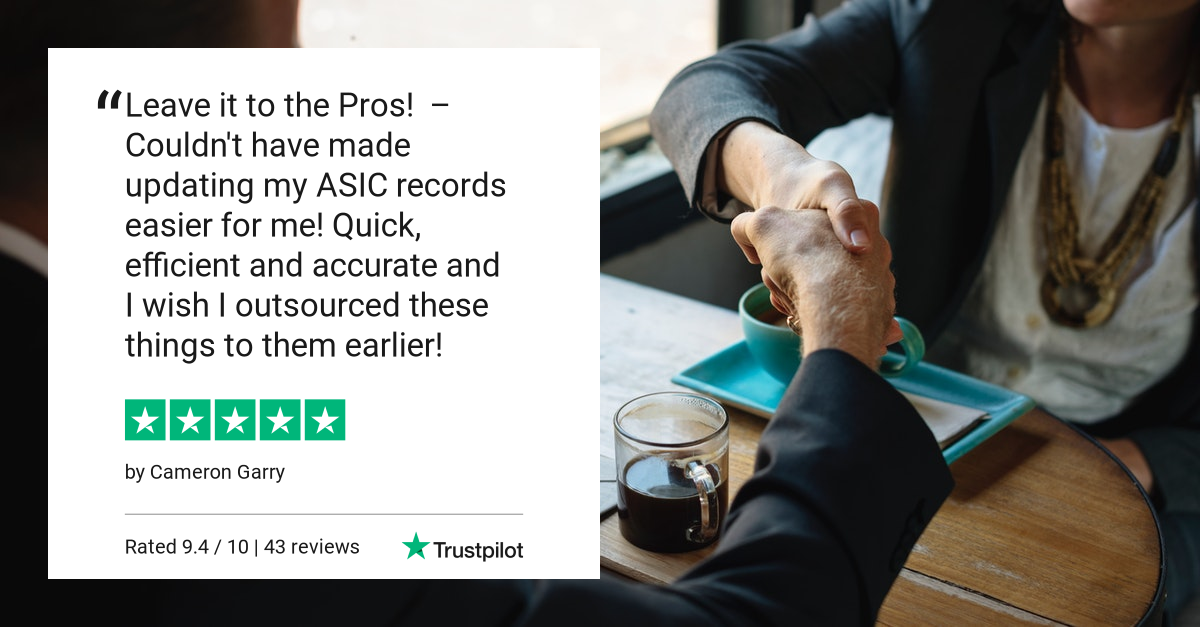 ---
From the Knowledge Base
---