Our registered agent services are suitable for company's who wish to outsource their ASIC compliance responsibilities in order to reduce administrative burden and focus time on their organisation's core value-add activities.
Registered Agent Service | $330.00 per annum
Appoint ABN Australia as your company's ASIC Registered Agent.
We maintain your company's corporate registry details with ASIC using EDGE approved software.
We complete your company's Annual Review Statement and directors solvency resolution each year.
We lodge with ASIC any change to your company details and prepare all related governance documents.
We reduce your company's administrative burden, and help you avoid ASIC late fees and penalties.
Trusted by the professionals - we already act as registered agent for over 2000 companies.
Significant Volume discounts available for accounting and legal firms for as low as $99 per annum - please get in contact for a quote
Volume Discounts Available | $99.00 per annum
Significant volume discounts available for accounting and legal firms looking to outsource
Annual fees for as low as $99 per annum (minimum 5 companies) - please get in contact for a quote
Includes Annual Statement management, directors solvency resolutons, and unlimited corporate registry
Already trusted by reptuable accounting and legal firms across Australia.
Product Overview
ASIC Registered Agents act as intermediaries between officeholders of Australian companies and ASIC to help companies meet their lodgement obligations more efficiently. As the company's ASIC agent, ABN Australia:
receive all correspondence from ASIC relating to the company annual review statement and fees payable;
send ASIC invoice statements to you for fees due or any late fees that need your attention;
are able to download a current ASIC search and debt reports for the company at no cost;
Lodge an unlimited number of change of company notices with ASIC;
prepare the company's ASIC Annual Review Company Statement and directors solvency resolution and send them to you;
use our ASIC EDGE approved software which means you no longer are required to administer Corporate Keys for each company;
lodge ASIC documents for each company so that you have proof of receipt of lodgement at ASIC;
Details of every company registered in Australia are kept on ASIC's corporate register. Corporations Law requires registered companies to keep and maintain appropriate statutory records in relation to directors, shareholders and other matters. In addition to the ongoing maintenance requirements, each company has an obligation to review the company statement issued by ASIC each year to ensure that the database of ASIC matches the office holder and shareholder ownership of the company.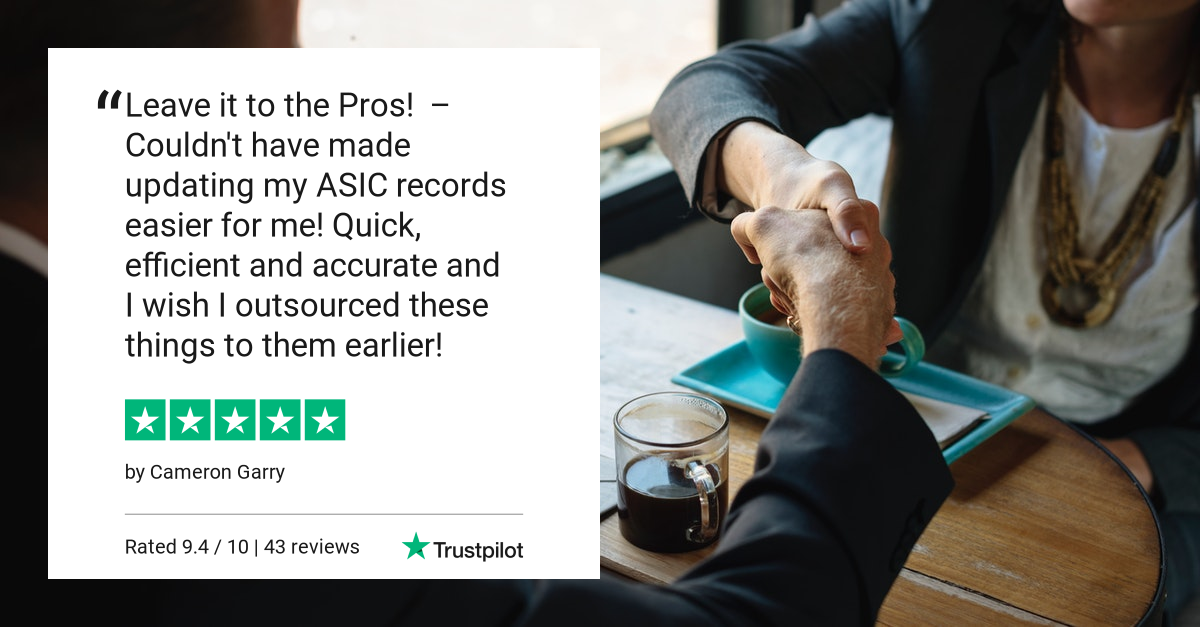 ---
From the Knowledge Base
---