State governments are making it more expensive for foreign ownership of land through family trusts, whilst SA farmers continue to benefit. ASIC reaffirms its commitment to company compliance, whilst we have some announcements and product updates of our own. Read on...
---
Foreign Person Surcharge & Family Trusts
Victoria, Queensland, NSW, and South Australia have all imposed foreign person surcharges on Stamp Duty and/or Land Tax, with Western Australia due to follow in 2019. Each state has its own legislation which deal with how these surcharges apply to Family Trusts and their respective beneficiaries.
If someone is considering setting up a trust to acquire land in one of the above States, and do not want any foreigners to be beneficiaries, they can request a deed from ABNAustralia.com.au that includes a provision that explicitly excludes foreign persons as primary or secondary beneficiaries. When completing the 'Beneficiaries' section of our online order form, simply select the option to exclude foreign persons.
We have written further about foreign person surcharges and family trusts on our website here.
---
SA Farming Trust Elections
As many of you may be aware, there are certain stamp duty exemptions and other relief applicable to the purchase or transfer of farming assets in South Australia.
To recognise this fact and ensure your family trust has access to such exemptions, we have a specially drafted trust deed available which ensures your primary and secondary beneficiary clauses meet the criteria outlined in the stamp duty legislation.
We have now updated our online discretionary trust order form to allow you to select this option directly. Start your order here.
---
ASIC Keeping Focus on Company Compliance Obligations
ASIC have reaffirmed their purpose to ensure that company officeholders meet their legal obligations under the Corporations Act 2001. This includes keeping accurate financial records, paying your annual review fee, passing solvency resolutions, and making sure your company's details are up to date.
They have written more about what you need to be doing here.
Alternatively, why not save yourself the headache and hassle by outsourcing to ABN Australia - check it out here. Volume discounts available for Accounting Firms.
---
'Online Documents' versus 'Printing, Binding and Delivery'
As talked about in our new website announcement on the 12th February, please note that going forward for orders of companies, trusts, and superfunds the quoted price includes electronic delivery of your documents as standard.
You can then select 'printing, binding, and delivery' options for an additional fee where indicated. We hope this gives our clients more flexibility with regards to the format they want their documents delivered.
Our full-service price list can be found here.
---
Other Online Forms Tweaks
You may have also noticed some other minor changes to our online forms over the last few days or even weeks. Fear not! These changes aim to make navigating our forms easier and faster. As this is an evolving process, your feedback is invaluable, so please contact aarongarry@abnaustralia.com.au telling us what you do or don't like.
Remember our goal is to improve our service and make life easier for you.
---
Client Reviews & Referrals
It is no secret that we are working hard this year to grow our business, improve our service to clients, and capture more of the market share both within SA and interstate. If you feel we are providing a good service then any referals or client leads are welcome. The more we grow, the more we can give back to our customers.
You can see some of our existing client reviews online here (we have partnered with TrustPilot to capture these).
---
ABNAustralia.com.au featured in Accounting Magazines
For those of you with a keen eye, this month you can spot some advertisements ABNAustralia.com.au has placed in both the IPA's Public Accountant magazine, and CPA's In The Black magazine.
The advertisement can be seen in full on our website at www.abnaustralia.com.au/partner.
Our campaign focuses on three key messages - which aim to differentiate our products and services from the rest of the market.
Legal risks - did you know all our trust and superfund documents are individually reviewed and prepared by our experienced legal partners? We are not a document template provider unlike some of our bigger competitors (eg Reckon and Cleardocs), which means you are getting real value for money;
Attention to detail - our highly experienced staff manually review every order, ensuring they are error free and accurate (hopefully saving you costs and headaches down the line);
Customer service - We are a family run business, who's longevity (operating since 1976) reflects our commitment to customer service and effective legal documentation.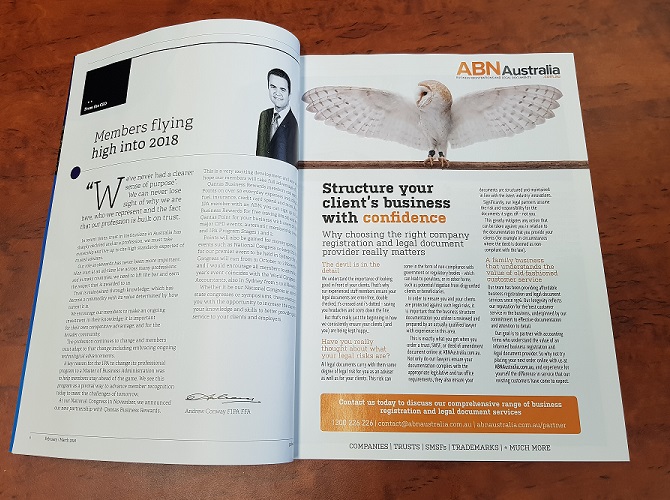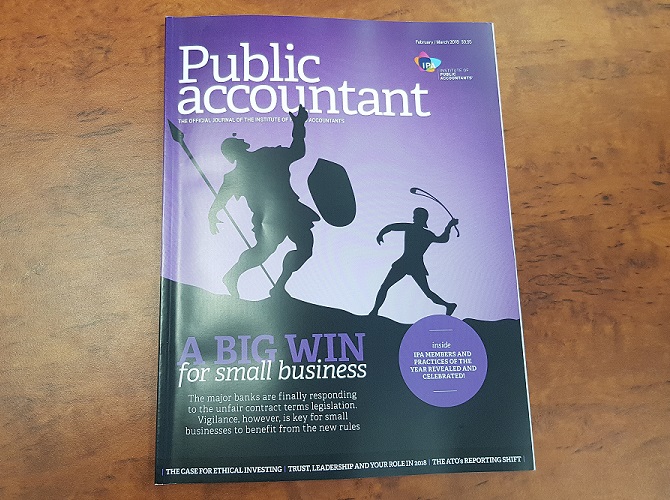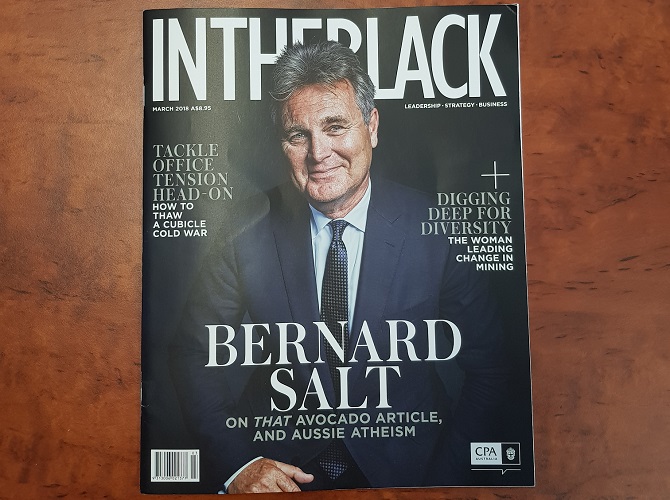 ---
Phone 1300 226 226 to discuss how we can help.
Please note this article is for information purposes only and does not constitute legal advice. Should you have any queries or require more information, please contact the team at ABNAustralia.com.au.